Skeptics Worldwide Look at "Numbers in Nature" For Real Answers!
Our Obsession with Mathematics, Geometry and the connectedness of all things has reached a high not recorded in history for thousands of years. Skeptics and Fans worldwide realize there is a pattern in nature and the universe. Just turn on the TV and you will see shows like "Touch" & countless movies that feature Numbers in Nature and our world. We look forward to introducing you to more Numerology that exists in your world and where to find it.  Stay as long as you want, or leave as soon as you want, with us you are in control of your own destiny.
Numbers 1 – 9: The Building Blocks of Numerology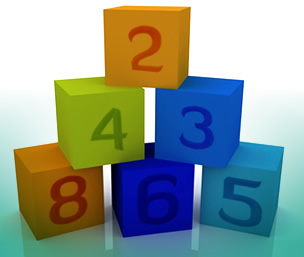 Exploring the single-digit numbers
The single-digit numbers, 1 – 9, are the foundation of the science of Numerology. Each of these numbers has its own personality — strengths, shortcomings, quirks — so to get a good understanding of how numbers affect us, it helps to get to know each of these numbers as if it were a person with its own unique traits. Get to know what each number means as we introduce you to each one personally!
Walking Down Life's Path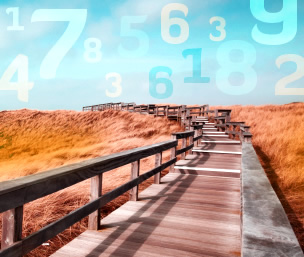 Your Life Path number: Numerology's blueprint for your life's journey
The single most important number in your Numerology chart is your Life Path number. Based on your unique birth date, this number acts as a blueprint for your whole life, and this one number will never change for you. Your Life Path number greatly influences your personality and the opportunities and challenges you will face.